Yep, I'm a few days late posting this – my last make for Indie Pattern Month. But hey, I thought I'd put it up anyway, in case anyone is interested in seeing the new The Tee pattern from Cake. 🙂
It's a nice, simple and fun pattern to make up. Cut-on sleeves, bands to finish all edges so they're nice and neat, and the option of adding a micro pocket or two.
Plus, it's free!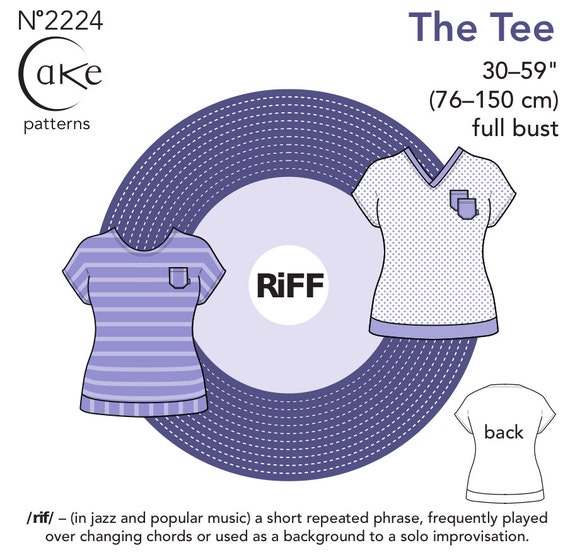 Like other Cake patterns, The Tee uses their rather unique connect-the-dots drafting, where you customise the size to your own measurements. And also like other Cake patterns that I've tried, it's a slightly loose fitting top, rather than a particularly fitted tee, so keep that in mind depending on what sort of fit you like. 🙂 (I prefer a tighter fit, so have preferred to go down a size in the other Cake knit patterns I've tried so far.) Admittedly, this doesn't look all that loose on me, but keep in mind I'm wearing it over two other tops and with a baby bump going on!
The micro pockets are a cute touch – there are placement guides for adding one or two of them, and the pattern includes a template to cut out of cardboard to make it easier to press the edges crisply. (Which sadly didn't work so well on the fabric I was using, which was a thick double-layer tshirting. Not the fault of the template though – it was fully down to the fabric making my edges not-quite-as-crisp-as-the-could-have-been.)
If you haven't tried a Cake pattern before, why not go and give this one a try? Free patterns are a pretty good way to test out a new indie label, after all!
There are some more details and photos over on my blog, if you're interested. 🙂