Hello hello! Are you as amped for Frocktober as I am? We get to unashamedly sew All. Of. The. Dresses. All of them!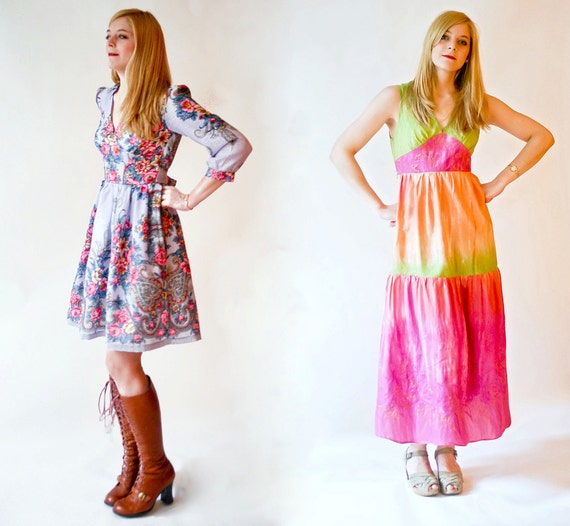 And one that I'm super excited to be sewing is the Giselle dress by indie company Kate and Rose. This is going to be my ultimate summer dress – the always flattering deep v neckline, the loveliest, relaxed shaping through the waist*, and a summery, bohemian vibe that makes me want to wear nothing but sandals and cast off my office job. If this dress looks just a little too 'summer' for you, why not make the 3⁄4 sleeve option in worsted wool? It'll look gorgeous with a pretty singlet peeking out at the neckline, and an awesome pair of tights means that your legs won't be chilled either.
I'd love it if you joined me in making your Giselle for Frocktober – the 'sew with me' week is from 18-25 October, and I promise that the making will be as relaxed and easygoing as the dress' style itself.
Giselle is discounted in store until the end of the month – so go on, treat yourself** – Frocktober is coming!!
Not sure if Giselle is for you? These lovelies should win you over…
Clockwise from top left: Chrissy Weeks, Sewn Stuff, Trumbelina sews, Oonabaloona, My Modern Vintage, Handmade Martini.
Click on through to have a good look, and I look forward to you sewing along with me from the 18th!
* Because of this, Giselle is going to be my Christmas dress, so I can scoff loads of turkey and ham and not look like I did. Win!
** I maintain that patterns are like calories. If no one sees you eat it, there are zero calories. If no one sees you buy it, it was always in your stash. No guilt allowed!