When we asked at the end of last year's Indie Pattern Month who you'd like to see as sponsors for this year, a few of you asked for Liola Patterns. And now, we're super pleased to welcome them as a new sponsor for Indie Pattern Month this year!
Kat caught up with Nicole to find out more about Liola Patterns and her designs….
First up, tell us all a bit about your designs. How would you describe your style/aesthetic?
My designs are created to be used as a basis for your wardrobe. I want people to be able to use my patterns more that just once allowing them to be creative as they wish with the designs. I try when possible to add extra options into the designs to make them useable all year round, such as different sleeve lengths and fabric options.I would describe my style as classic modern with a twist.
How did your come up with the name for your label?
The name Liola is a mix of my two cats names, Ollie and Lilah. What is it with people who sew and cats 😉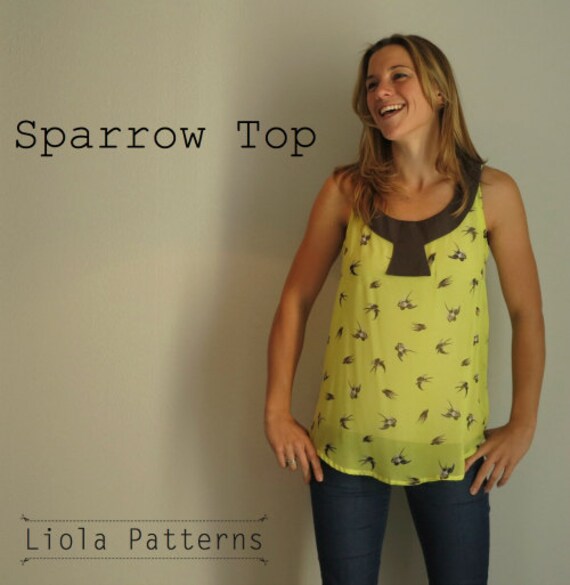 We'd love to know the story behind your business. What inspired you to create and sell patterns? How did it all start?
I have been sewing since I was little and studied pattern making and haute couture before moving onto a career in the medical field. Although I loved sewing and designing there wasn't much work in what I wanted to do. Several years later and a relocation to The Netherlands I found myself out of my industry and wanting to create again. I continued making custom made items for people with my label Liola Designs. Most of the time I would draft my own patterns as I couldn't find what I really wanted and wasn't a huge fan of commercial patterns. This required a lot of work to make something just for me or as a one off. I then came to the realisation that I could share these patterns with others. So after a lot of trial and error Liola Patterns began. It has been a great experience and a lot of work but I love seeing my customers creations popping up all over the internet and social media.
And looking forwards, where would you like your business to be in five years time?
Lots more patterns!! I would love to be able to offer my patterns in small run ready made garments to those who can't sew but like the designs.
Where do you do all your work? Reckon you can share a photo or two with us, so we can have a sneak peek at your workspace? 😉
I am lucky enough to have the entire attic of our house for my workroom. I can make my mess and walk away.
What's your favourite part of releasing a new design?
The first photo of someone in that design. There is a lot of work in making a pattern and it can be stressful. It gives me such a buzz to see what someone has created from my designs and gives me the kick to keep designing.
Thinking of your gorgeous designs, what's your favourite of all your designs so far, and why?
This is really hard. I love them all. At the moment my favourite is my latest pattern the Luna Top as it has so many options and is a great blank canvas to play with. But… I still love the Natalie Top, it was my first and most popular pattern.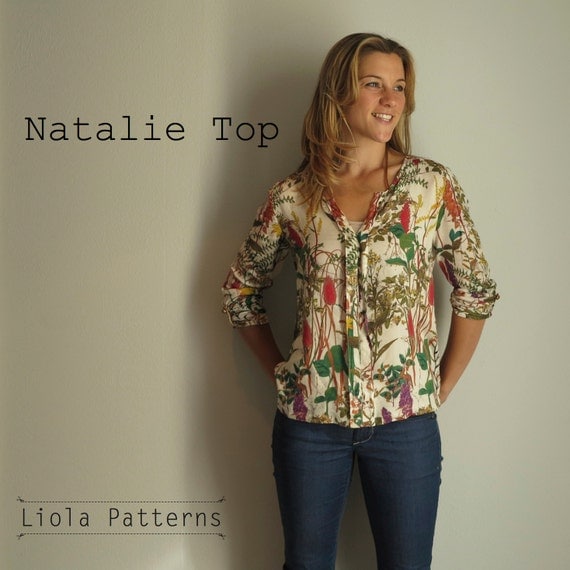 Who or what inspires you, either with your designs or with your business? (Or both!)
I don't have a particular person, designer etc than inspires me. I get my inspiration from all over the place. If I am drawing a blank and need extra inspiration I'll head over to Pinterest and get lost in a sea of ideas. One thing that does drive my creativity is fabric. Often I see the fabric and then get the design idea.
Do you have any new patterns coming out soon? Any hints you can give us? (We're so impatient, haha!)
I just released my latest pattern the Luna Top! I am really excited about this design, it has already become a staple in my wardrobe!
I am always working on new designs and I am thinking of adventuring away from the tops for my next one…
Thanks so much for sharing your story and your workspace with us Nicole!
Want to know more about Liola Patterns? You can find Nicole's blog here, and the Liola Patterns Etsy store here.