We are so happy to welcome back Jennifer Lauren Handmade to Indie Pattern Month! Jen has been a long time supporter and sponsor and she's back this year with a newly released design to share with us — the Quincy Dress!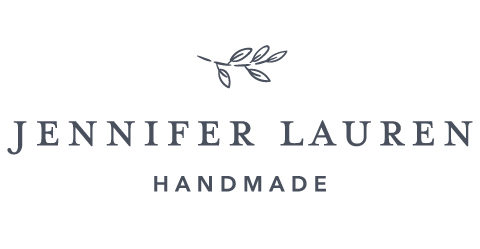 First, can you tell us a bit about your style and range of patterns, for people who may not have seen your brand before?
Hello, I'm Jen and I design fun modern sewing patterns that give a nod to classic vintage silhouettes with beautiful detail and clean drafting for a gorgeous fit.
I try to make my sizes as inclusive as possible and offer 10 different sizes, from an NZ 6 to 24. All of my newer patterns now include A to D cups, which range in bust size from 74cm (29") to 126.5cm (49 ¾").
We'd love to hear about your latest release, the Quincy Dress!
Quincy is one of my favourite patterns at the moment (my favourite silhouette is the fit'n'flare). Quincy's drawstring waistband means I can cinch it in completely for date night, or because Quincy is lightly shaped at the waist, it looks lovely worn in more of a shift style with the ties left loose for a day at the beach or as a comfy gardening dress.
I also really love the way the deep pockets are integrated into the panelled skirt – they keep the silhouette seek while still making the dress really practical.
Oh, and you can get so much more bang for your buck if you also have the Mayberry dress pattern because pieces from both patterns mix and match seamlessly with each other.
I also happen to be 22 weeks pregnant at the moment, and my Quincy dresses (along with my Afternoon shift dresses) are getting me through these weeks of growing. I'm thinking Quincy will also see me through nursing too because of the easy-access front button bodice.
What inspired you to create this one as a sister pattern to the Mayberry Dress? And what does that mean, exactly?
Mayberry has quite a distinctive off-centre button placket and I saw that there was the opportunity to create a similar dress with a more casual feel. Adding a V neckline onto Quincy with a yoked back bodice and panelled skirt seemed the perfect compromise there.
I describe them as 'sister patterns' because all Quincy and Mayberry pattern pieces mix and match seamlessly, meaning you can design your very own dress however you choose.
All pattern pieces are different, so if you have the individual Mayberry or Quincy patterns, you'll still have a completely different dress, but because you can borrow a skirt and sleeve from one, and a bodice from another, you can make a totally new dress to suit your personal needs and style.
Where does the name Quincy come from?
Q was next up in the alphabet and since it's spring here and our quince tree is in full bloom, it seemed like the perfect name. I also seem to be on a bit of a plant/nature kick at the moment (the next pattern is called Sorrel) so it all fits in quite nicely.
Along with the lovely design details, the pattern itself has some fun details, like multiple cup sizes! Do any of your other patterns have this feature?
Yes! I started adding additional cup sizes with the release of the Laneway Dress last year. It was something I was looking into for a while, but it takes a bit of research and trial and error to get a good fit across the board.
Laneway was released with B, C & D cups as a trial and the feed back was overwhelmingly positive, so all patterns since then now include an A cup too (Mayberry, Raine & Quincy).
I will go back and add an A cup into Laneway, and will think about revisiting some of my other patterns as well. But that will be quite a bit of work, as they'll need to go through a testing process first, but I think it's worth it.
There are so many gorgeous versions of Quincy's sister pattern floating around the internet. Can you share some of your Mayberry favorites? And possibly a few of Quincy as well?
Yes, there are so many! From the tester group to the reviewer group to all the 'in the wild' dresses that are popping up, I can't choose just a few.
I love Wendy's Quincy with the ¾ sleeves (perfect for a transitional dress!)
As well as Chantelle's boat Quincy (the perfect summer outfit)
In terms of Mayberry, Ryann's bird version is beautiful
And I can't go past the lovely autumnal hues of Jobena's Mayberry with long sleeves and Khadetjes
Remembering from your previous interview with us, we know you are making your way through the alphabet with your pattern names. Since "R" made it's release before "Q" — how many patterns are you usually working on at any given time? And, any hints as to what "S" or "T" will bring us? 🙂
As a designer, sometimes pattern designs come to you very quickly and at other times, they don't always go to plan and need a bit of simmering time.
I was working on Raine for about a year before I was finally happy with the design you see today — it started out as quite a different dress! It just happened to be ready before I had finalised Quincy, so I released it first.
Also, depending on tester feedback, sometimes you have more changes (or even additional views!) to add onto a pattern, which can push its release date back and another one forward.
That means I'm generally working on 2-3 patterns at any one time.
I tend to go with the flow on these things and once I've named a pattern, I can't seem to make it be called anything else, so sometimes my alphabet comes out a little out of whack.
Sorrel is my next dress pattern to be released, in November. It's a special one because I'll be launching a Kickstarter campaign around it to finally get some paper patterns printed. It's all at once exciting and daunting – if you're into shirt-waist style dresses, you'll love Sorrel 🙂
Thank you so much for chatting with us, Jen! And a huge congratulations from TMS on the little one! Can't wait to see Sorrel and check out your Kickstarter campaign. Also pretty sure I just added Quincy to my ever-expanding to-sew list 😉
Want to learn more about Jennifer Lauren Handmade and her patterns? Check out her previous sponsor interviews here. Also, take a look at some of the awesome Jennifer Lauren Handmade pattern creations from our members here.