Wow, what an absolutely fantastic response we had to the Anything But Clothes contest for Indie Pattern Month 2018! 18 unique non-clothing items were stitched up and entered in the contest and from a wide variety of indie labels. A lot of you seemed to really step out of your comfort zone. We really enjoyed reading all the posts, looking at all the images, and getting inspired by all of your creativity. And we had a truly difficult job narrowing it down to the 14 finalists!
Voting is now closed and we've counted up the votes. So it's time to answer the big question – who won???
Sadly as much as we'd love to give a prize to everyone, there can be only nine winners.
So here it goes……
Prize 1 from Minerva 
The winner of a £25 fabric bundle from Minerva Crafts is…
craftysewandsewindorset with her D'Arcy bear from Christie Bears!
Prize 2 from Sewalicious 
The winner of a £25 gift voucher from Sewalicious is…
corrineappleby with her Portsmith Tote from Klum House Workshop!
Prize 3 from A Happy Stitch 
The winner of 1x Espadrilles Kit from A Happy Stitch is…
Helena with her Portside Toilet Bag from Grainline Studios!
Prize 4 from Tuesday Stitches and Helen's Closet 
The winner of 1x pdf pattern of winner's choice from Tuesday Stitches + 1x pdf pattern of winner's choice from Helen's Closet is…
Heather Dewar with her Oslo Craft Bag from Sew Sweetness!
Prize 5 from Sarah Kirsten
The winner of Fennel Fanny Pack & Clematis Tote patterns from Sarah Kirsten is…
Joanne with her Normal Flow Menstrual Pads from DIYPads!
Prize 6 from Blackbird Fabrics 
The winner of $50 CAD gift certificate from Blackbird Fabrics is…
katewillknit with her Hipster Teddy Bears from One Thimble!
Prize 7 from Sew Over It 
The winner of 1x online class of winner's choice from Sew Over It is…
sewing à la carte with her Geo Bag from Patty Doo!
Prize 8 from Teach Me Fashion
The winner of 3x pdf patterns of winner's choice from Teach Me Fashion is…
astridbreel with her Purl Bee Penguin!
Prize 9 from Designer Stitch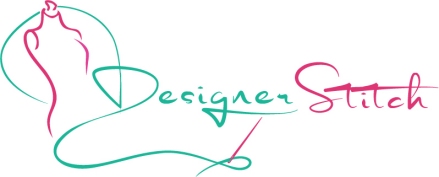 The winner of $20 store voucher to Designer Stitch is…
sezziesews with her Ida Clutch from Kylie and the Machine!
Congratulations everyone! We'll be in touch over the next few days to let you know you've won and organising your prizes asap.
We'd also like to give a huge thank you to the sponsors of the Anything But Clothes contest, they each donated prizes and without them we couldn't do the Indie Pattern Month contests. Please take a bit of time to visit their websites (click on any logo below) and show them some love for supporting us – They're all amazing!
For all of this month's discount codes and all up-to-date info on Indie Pattern Month, make sure to check out our dedicated IPM2018 page here.